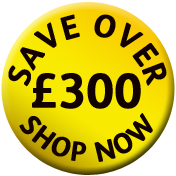 Snoezelen® Deluxe Bubble Tube Sensory Corner Kit - £3495 + VAT (Eligible for VAT Relief)
Create a Snoezelen® Sensory Corner at home with our easy to install Kits. Transform a corner of a room into an interactive Snoezelen® Multi-Sensory Environment – ideal for those with little space. Includes some of the most popular elements of a Snoezelen® Multi-Sensory Environment and has been designed to be installed easily (without the need of professional help). Comprehensive and affordable.
Maxi Ball Bubble tube 1.5m
Bubbles of air propel multi-coloured balls to the top of the tube, then float gently down again to start their journey once more. Bubble tubes are used as a complementary focal tool for sensory regulatory activities or used interactively with encouraging visual tracking, colour recognition, physical movement (reaching, looking up) and hand eye-co-ordination.
---
Fibre Optics 2m x 200 Strands
Light you can touch, hold, capture and feel! Fibre optics are ideal for those who have difficulty in enjoying the normal range of lighting effects. Partially sighted people may have a range of differing abilities. The powerful effects of these products are aimed at breaking through the perceptual barriers that some people with disabilities may have.
---
Light Source
With LED technology, this Wi Fi light source is quiet, cool-running and maintenance-free. Compatible with an interactive device such as Colour Changing Panel, Wi Fi Microphone, Talking Cubes or 8 Colour Wirefree Controller.
Ideal for sensory stimulation, colour recognition, and developing the understanding of cause and effect.
---
2 Curved Mirrors 1.65m x 80cm
Adds even further visual interest to these highly popular decorative features. These shatter proof acrylic mirrors have the effect of magnifying the visual impact of the bubble tube and other light emitting products.
---
Cream Cushioned Platform 80cm x 80cm
A foam padded wooden frame designed to encase the bases of up to three Bubble Tubes. Designed to a high specification using heavy-weight nylon reinforced vinyl, high density foam. Double seam stitching which can be sealed with silicone to ensure durability and moisture resistance. The product allows the body to be supported effectively, provide cushioning and comfort. "Slippy" surface facilitates body movement and transfers with minimal risk of shearing.
---
Deluxe 8 Colour Wirefree Switch
This product promotes inclusivity, choice, control and accessible learning. It has been carefully designed to facilitate use for all, including people with fine/gross motor skill difficulties, visual impairment etc. It can activate individual products or all Wi-Fi products in a room. Customisable for personalisation and themed learning use.
---
Bubble Tube Collar (20cm)
Collar to secure bubble unit top to wall.
---
Milky Way Mat (2 x 1m) and Light Source
This high quality mat has optical fibres woven into the pile creating a stunning, shimmering effect of continually changing colours. Provides texture, ambiance and visual interest
---
Multifinity Panel (white) on Single Panel Porter
An invaluable teaching, stimulating, motivating and leisure tool.
With over 1500 unique and easily selected pattern combinations
Select from 8 shapes, 11 colours, 6 patterns and 3 speeds
With circles, squares, triangles and more for early maths concepts
Facilitates choice and control
3 modes of operation – passive, interactive and music
Accessible and illuminated push buttons
Sockets for your own switches
---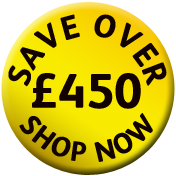 Snoezelen® Bubble Tube Sensory Corner Kit - £1350 + VAT (Eligible for VAT Relief)
This budget version still includes some of the most popular elements of a Snoezelen® Sensory Room but with a price tag to suit more modest budgets. Designed to be installed easily without the need of professional help.