Join Rompa for a unique experience, see Sensory Integration Therapy in action!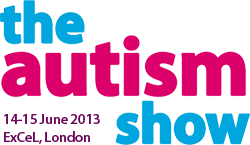 For the first time in exhibition history a proper clinic setting will be showcased with Sensory Integration Therapy equipment and a sensory room. Parents, teachers and other professionals can gain insight into how this therapy facilitates improvement in sensory processing, development, learning and behaviour.
Experts from Hopscotch and Starjumpz will be giving live demonstrations of the treatment techniques used daily in practice and will give you an understanding of the versatility of the Rompa equipment and sensory rooms. See for yourself why children love Sensory Integration therapy and Rompa products!
Some treatment techniques and equipment can be used in the home and school environments, come and see us at The Autism Show to find out more about how this approach helps children with Autism.
The Starjumpz Sensory Integration Project
In 2011 we were approached by Hopscotch Children's Therapy Centre in Harley Street, London to partner and help support them in an exciting a new project called Starjumpz in Tunbridge Wells. Hopscotch is a multi-disciplinary team of occupational therapists who specialise in Sensory Integration (SI). They provide in-depth assessment, indivdualised therapy and treatment to children from all over the world to improved their motor skills and organisation of behavior. They are one of the countries leading providers of SI therapy.
Starjumpz principles centre around incorporating parts of traditional SI therapy into a Snoezelen MSE approach. The results have been exceptional. What makes Starjumpz so important is their holistic approach to child therapy. They provide comprehensive assessments, reports, therapy, and insets on behalf of children with a range of disabilities including dyspraxia, autism, sensory integration, adhd and allied conditions.
Their team consists of experienced paediatric occupational therapists and speech and language therapists who provides training and educational programmes for parents, teachers and health professionals primarily on Sensory Processing Difficulties and Therapy.
We are proud to continue our partnership with Hopscotch and Starjumpz in providing all their equipment from swings and sensory rooms to soft play areas.
Gallery