Taking a person out of their home is never easy

...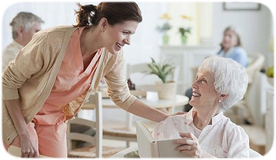 Care Homes play a vital role in society when they are managed and run correctly. Too often we hear stories about elderly being marginalised or institutionalised; forgotten by society.
We believe that elderly people should be able to live well, and as independently as possible, in a safe environment. It is imperative therefore that the principle of person-centred care is at the fore front of all services, interactions and environments.
---

---
Caring for those affected by Dementia & other age related conditions

...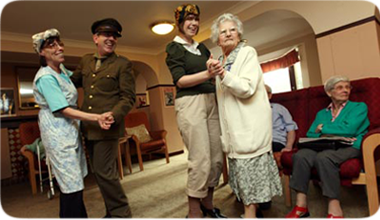 Each person experiences dementia in their own way and care can become even more complex, they often rely on their carers to identify and meet these needs, however face the challenge that time and budgets are usually limited.
Therefore the creation of a therapeutic environment using best practice of care and design can be instrumental in maintaining a person's physical, cognitive and emotional well being.
How Rompa can help
...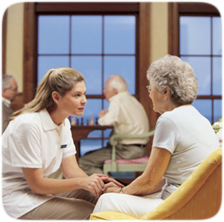 Rompa has worked extensively with leading Dementia therapists to develop a range of suitable products and activities to assist carers engage better with the people they care for while still promoting independence.
Using the concepts of Snoezelen in our products, we can create a safe and relaxing environments, which can either be fixed or mobile, to suit the needs of the home and residents.
The activities of the home can then be customised to focus on areas such as reminiscence, the creation of a life story, fun, socialising, relationship building and non intrusive measurement of abilities and happiness.
---
---
Find out more
...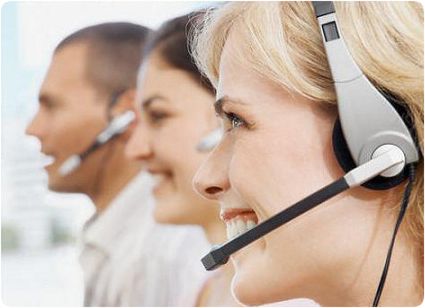 Our website is full of fantastic information about how Multi Sensory equipment and environments can benefit your Care Home. Visit our free resources page to see the large amount of research that has taken place for using Snoezelen to act as an effective therapy for Dementia. Or browse our range of recommended products, specifically chosen for use in a Care Home.
Rompa has a dedicated team of advisors with many years of experience in the providing multi sensory environments and equipment to care homes in the UK.
Why not call or email us to book your free consultation today?
Call: 0845 230 1177
Email: customer.service@rompa.com