A padded room or area free from hard surfaces and sharp corners that allows the user to explore their environment with little or no assistance.
Rompa's Soft Play products are only made from the highest quality materials available and feature sealed seams and anti bacterial coatings for infection control. They are also non toxic and phthalate-free to cause no lasting damage if swallowed or mouthed, as well as extra thick and durable to withstand robust use.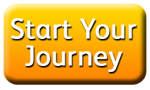 Taking the first steps to realising your soft play area can be daunting, we have experienced and knowledgeable advisors on hand to talk you through the process and answer your questions, we know you will have lots of them.
---
A joined up approach
Rompa soft play areas are made in the UK in our Chesterfield factory to exacting standards by our production team. Our talented in house design team work under the same roof and both these departments work closely with each other and our site installation team to make your soft play project a reality. Rompa's joined up approach, from the conception of your soft play area, through its design to manufacture and installation allows you to be confident that your vision will be bought to life.
---
Free Design Service
Lots of companies will attach a charge to their design service, Rompa don't. We want you to choose our design, not because you have paid for it, but because it's the best. When you ask Rompa for a quote you will get an itemised break down and a 3D rendering of your room design, giving you the chance to get a feel for the space and what could be achieved.
---
More Than Just Padding
Rompa also specialise in interactive environments that engage and delight children of all ages. We can bring our expertise in this area to your soft play project. With the use of lighting and projectors you can immerse children in themed play - take them to an underwater world or the north pole! Wifi controllers and innovative switching products are a core part of what Rompa do and our installers are all qualified electricians.
---
Take the First Step
Contact our advisors today to start your soft play journey: