Rompa prides itself in delivering our installation process to the highest standards of customer satisfaction, all the way from the enquiry to the installation.
We've got many satisfied customers over our year of sensory service, take a look at what our customers say - view our past testimonials and installs below!
'The pre visits were carried out very professionally and pleasantly. The workmen were brilliant and thoughtful in terms of use of drills, communicating and showing inquisitive children what was happening.' - Private Customer
'The guys that completed the installation were very good, extremely friendly and kind and respectful to everyone they came into contact with. Very knowledgeable too I can't fault them' - Private Customer
'I felt very comfortable when speaking to or emailing Rompa staff. They explained all the procedures clearly and kept me updated regularly. Any queries I had were dealt with quickly and efficiently. All staff I met in person were thoughtful, professional, knowledgeable and did a great job.' - Private Customer
'Excellent in every area, looked after very well and listened to what we wanted, I would recommend rompa to everyone, 1st class company!' - Private Customer
Wirral Women and Children's Aid
'I just wanted to reach out and say thank you for all the work in planning and setting up our new sensory room. We LOVE it!' - Helen Leigh, Business Manager
'The Installations Team did an amazing job with the Sensory Room, they were very clean and provided good training for the equipment. They were really patient with the children who wanted to ask questions and were very professional and pleasant to deal with.
'Just so you guys know the impact of your work, we had a 5-year-old boy the other day in the refuge. Really anxious and clingy to mum due to something very traumatic that has happened. We took him in there and his eyes lit up - he was mesmerised. You could see the anxiety melt away and he has started talking about how he felt and now knows what to do when he feels worried and that it's not his fault. It was worth every penny for that one moment and there will be hundreds more to come! Thankyou!'
'Great experience all around. Fantastic company!'
Initial Site Survey & Our Design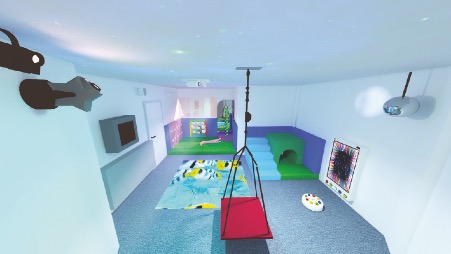 Our Installation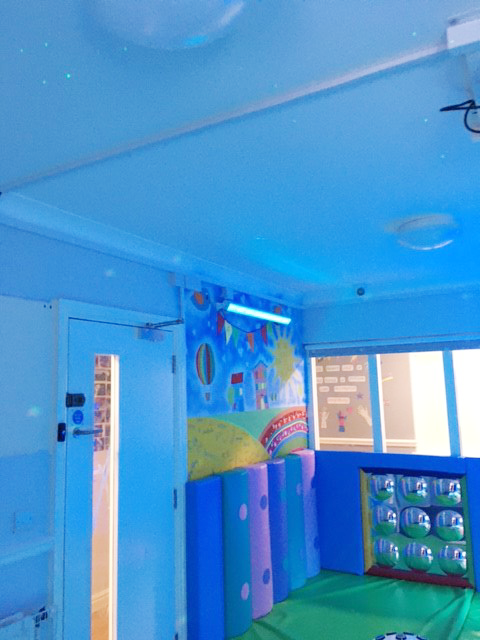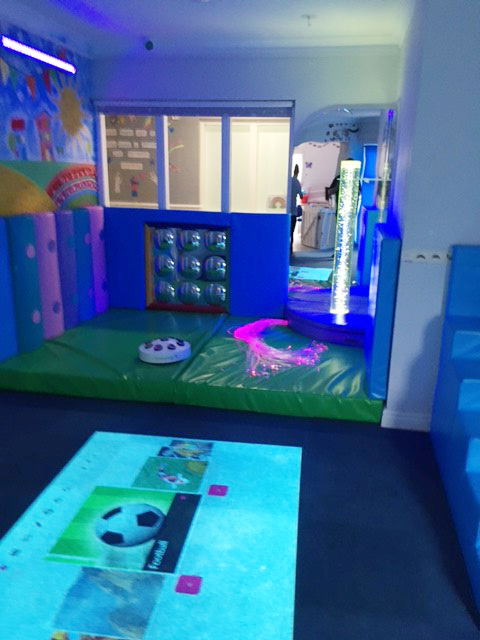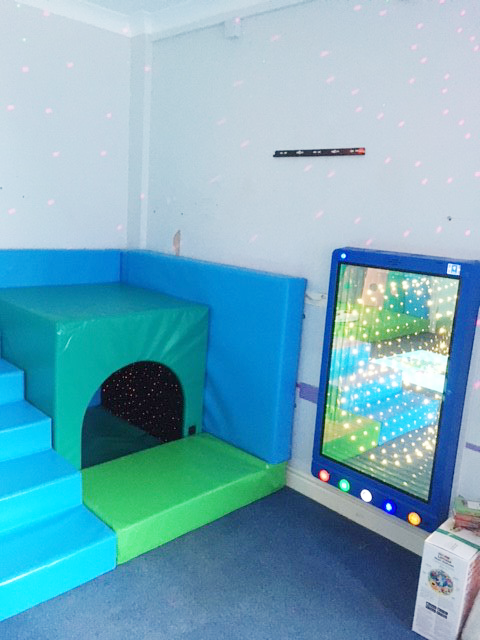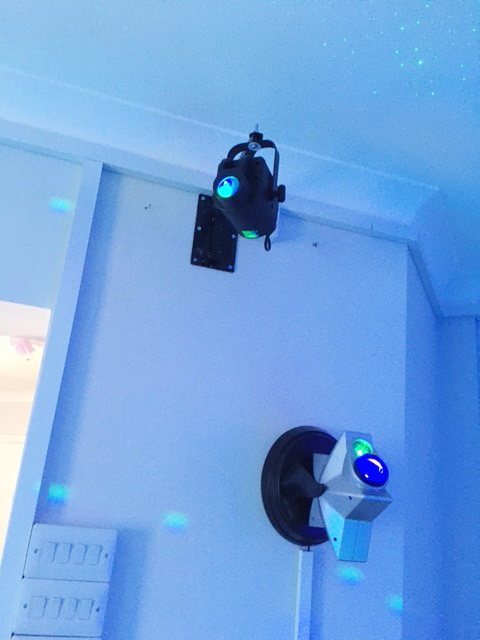 Loxdale Primary School
"From the conception of the idea to the installation and beyond, Rompa has been outstanding."
"We knew what we wanted but had no real idea what it would look like. Rompa were the only company from 4 invited to quote that understood our vision, they listened to what we wanted and asked the right questions, ultimately, this meant they delivered an amazing design for our sensory room and it had everything we wanted whilst also looking fantastic."
"That coupled with being the lowest priced of all four meant the other companies didn't stand a chance."
"I would highly recommend and am pleased to say that the aftercare doesn't disappoint either."
Initial Site Survey & Our Design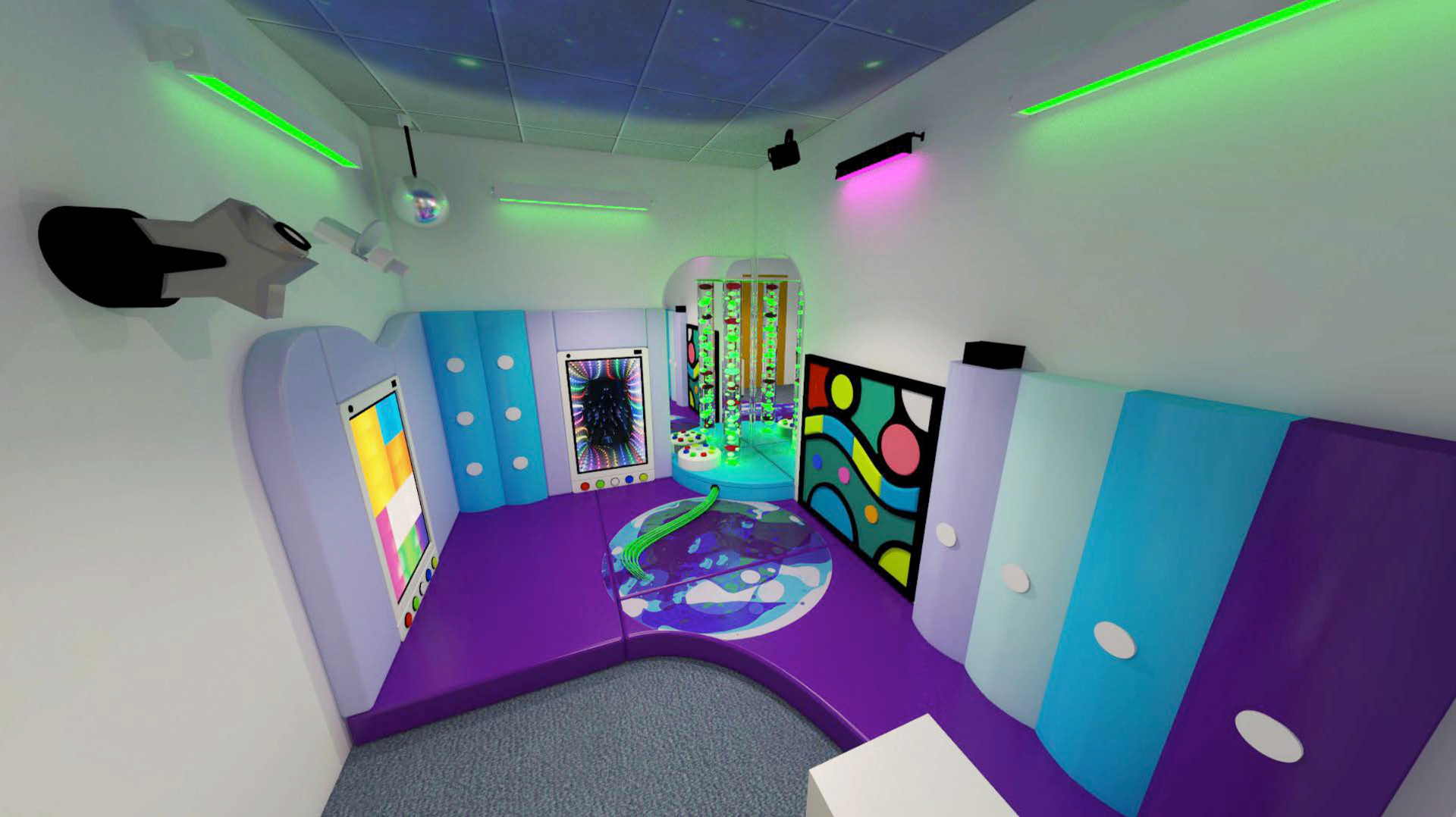 Our Installation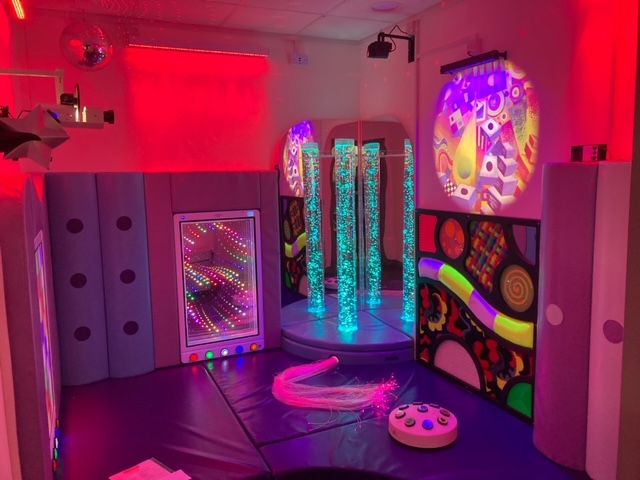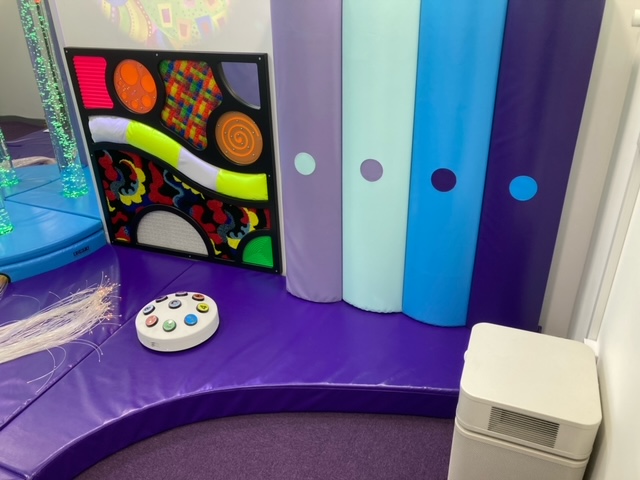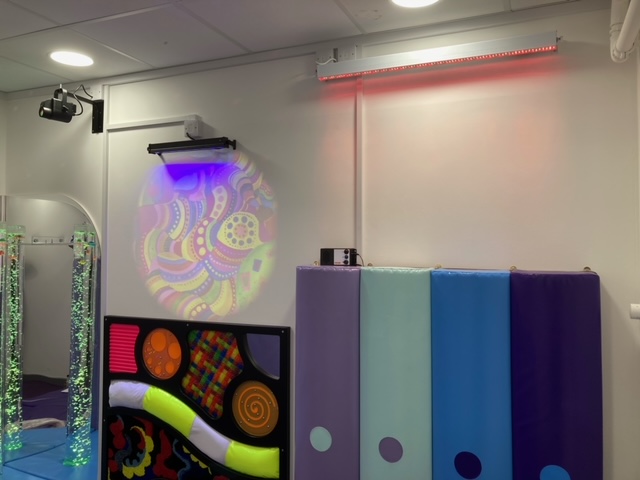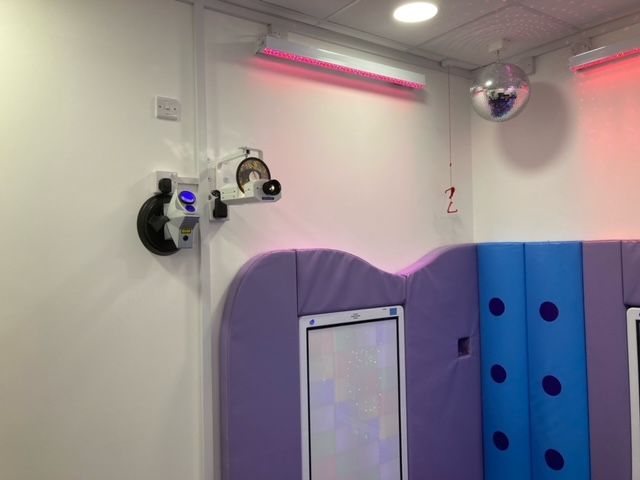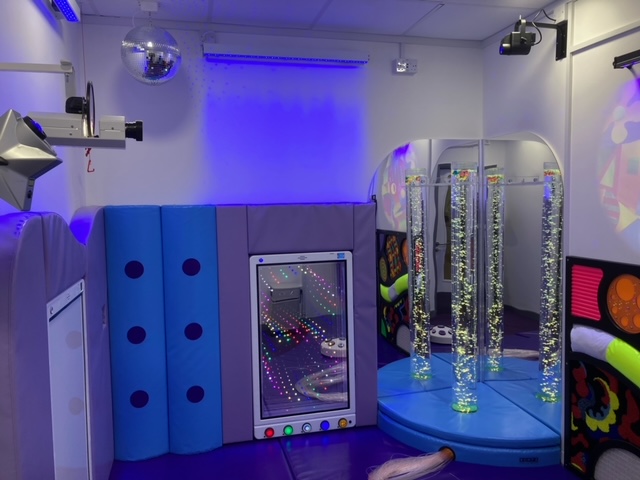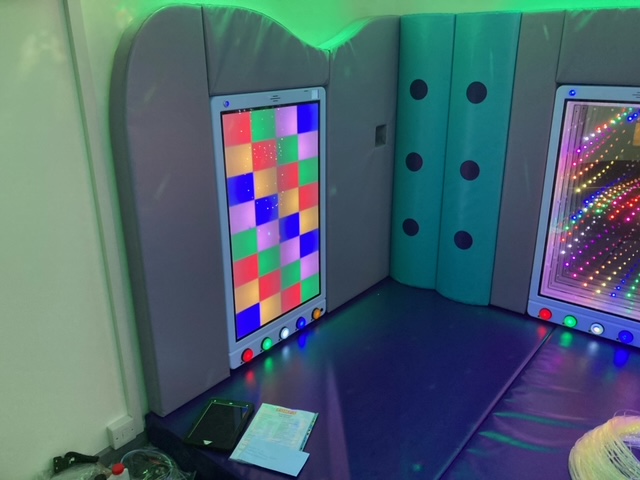 Zach's Sensory Room
This is a home sensory room created for 3-year-old Zach. Zach has severe learning difficulties and Autism, this can make it hard to engage with him. The sensory room has given his parents the opportunity to access Zach's world.

Zach's eye contact has improved vastly and he tracks the products in the sensory room with his eyes. This allows him to communicate and tell us when he wants to switch the bubbles on and off.
The snoezelen room at home has provided a safe haven for Zach. Meeting new people was very difficult for him and he would have meltdowns. Zach can now escape into this sensory room, which helps him to relax and calm down.
Zach receives a lot of feedback from the bubble tubes and vibrations that he can feel in the padded base. We drape fibre optics over him and he uses the Talking Cube by himself to interact with the room.
From the initial visit, design and installation all requirements were met. The room is a good balance between play and relaxation.
Jamie and Tricy,
Zach's Parents
View the full gallery here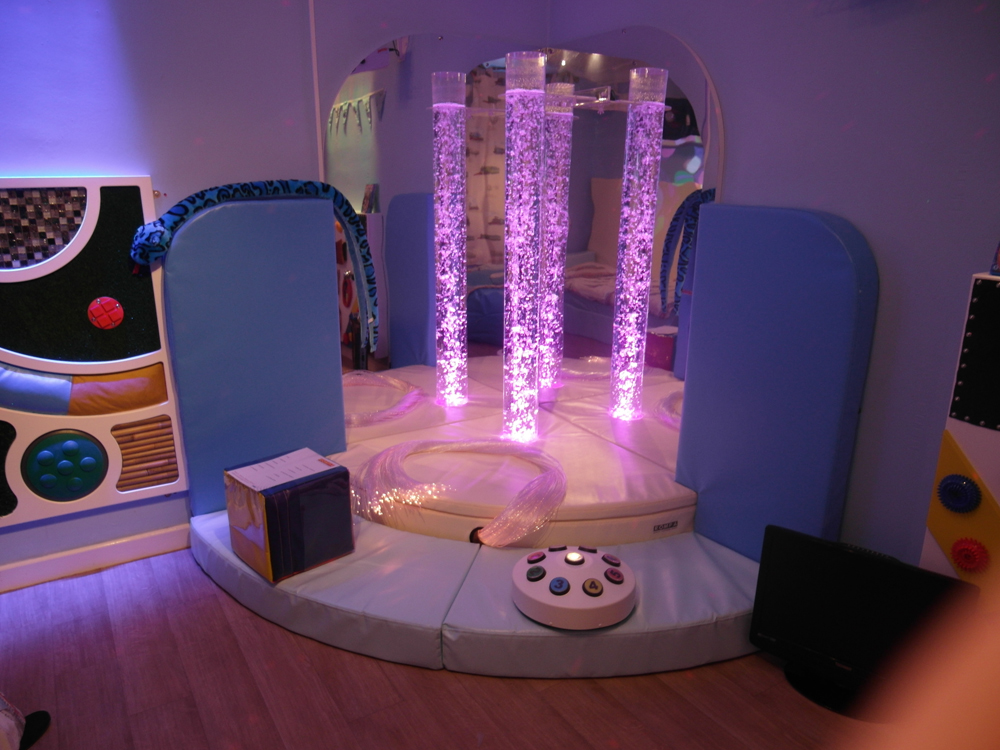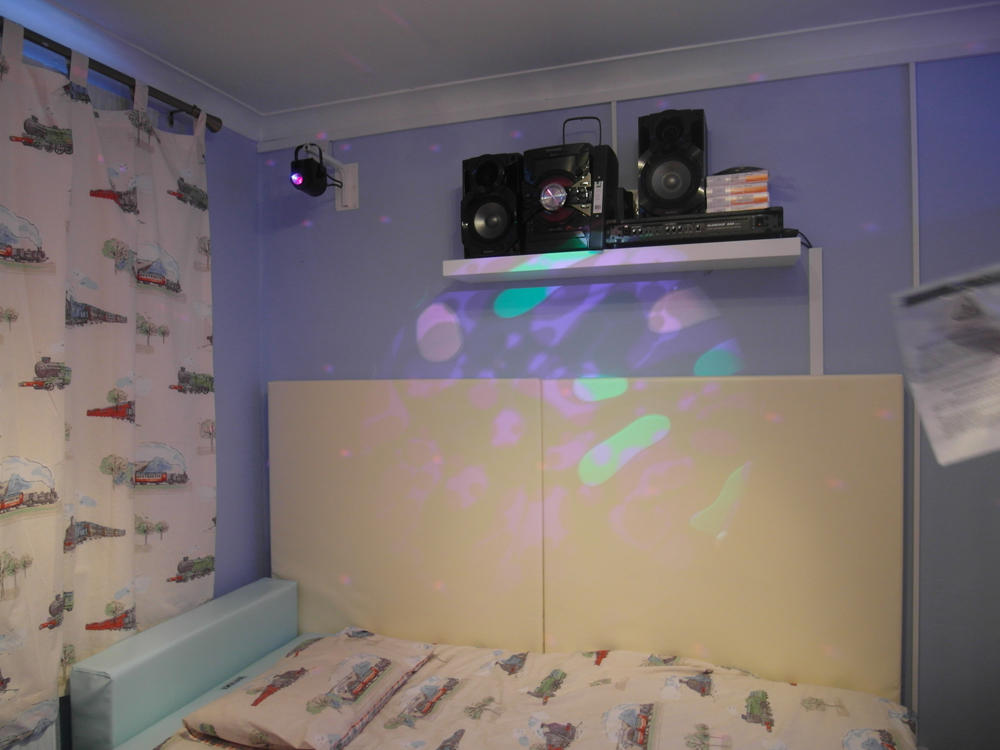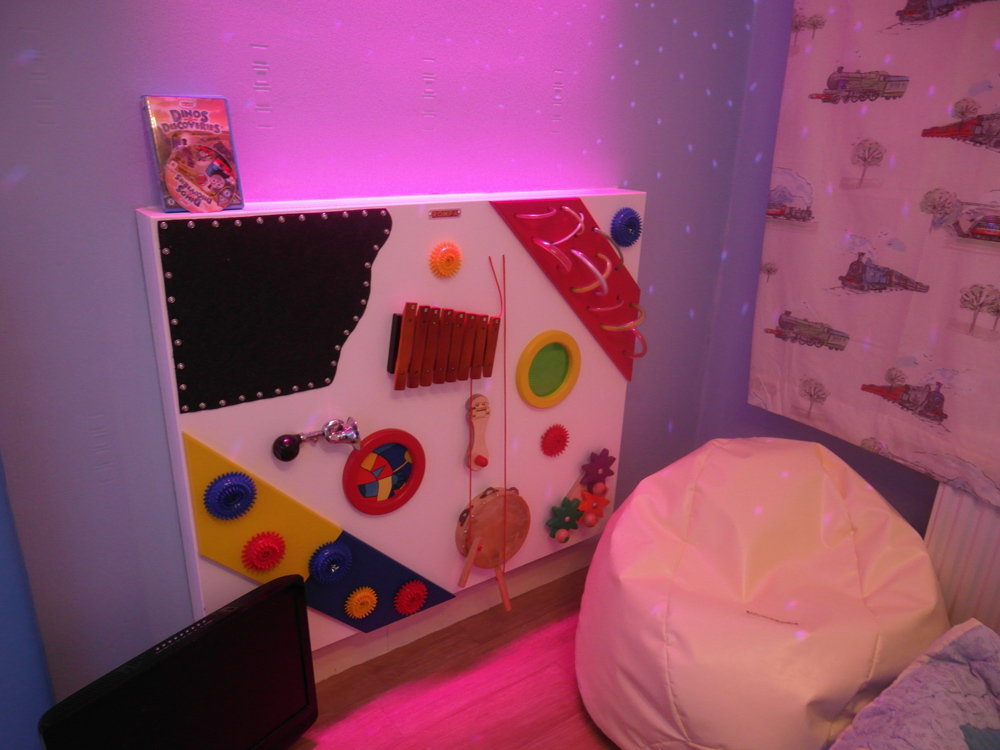 James Rennie School Sensory Room
This project consisted of three rooms in Carlisle. A large soft play and sensory room and a smaller sensory/UV room. The sensory room included Sensory Magic®, our Interactive Lighting System and Interactive Floor Projection. We also installed a Vibrating Floor.
The soft play room included a tiered design consisting of platforms, cabins, steps, tunnels and a bespoke Squeezer Cube, it also included a Sensory Integration area with a suspension system and several swings.
Click here to see The James Rennie Soft Play and Sensory Room.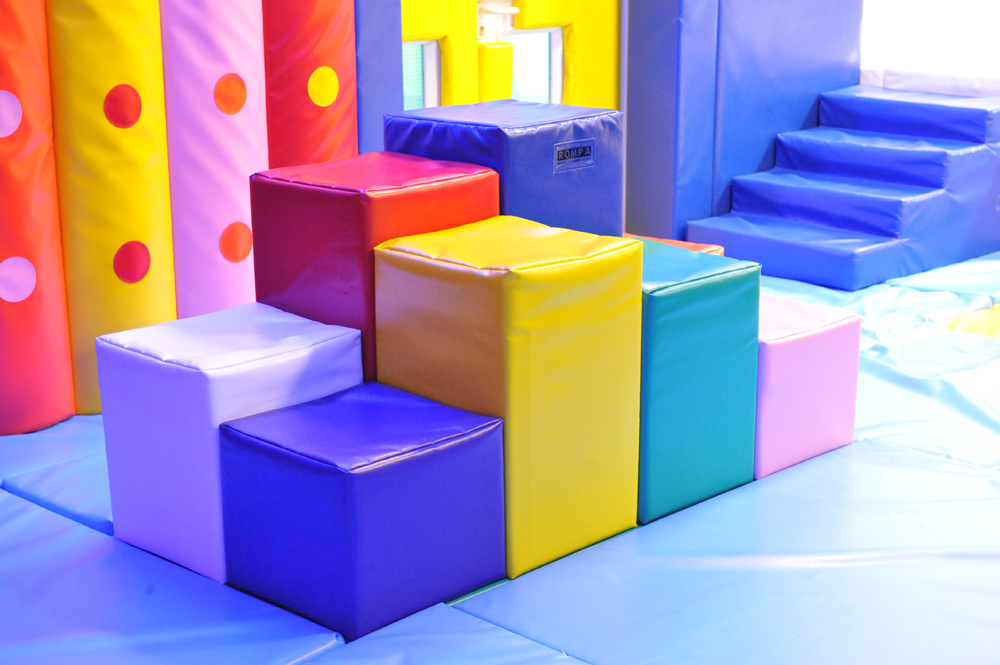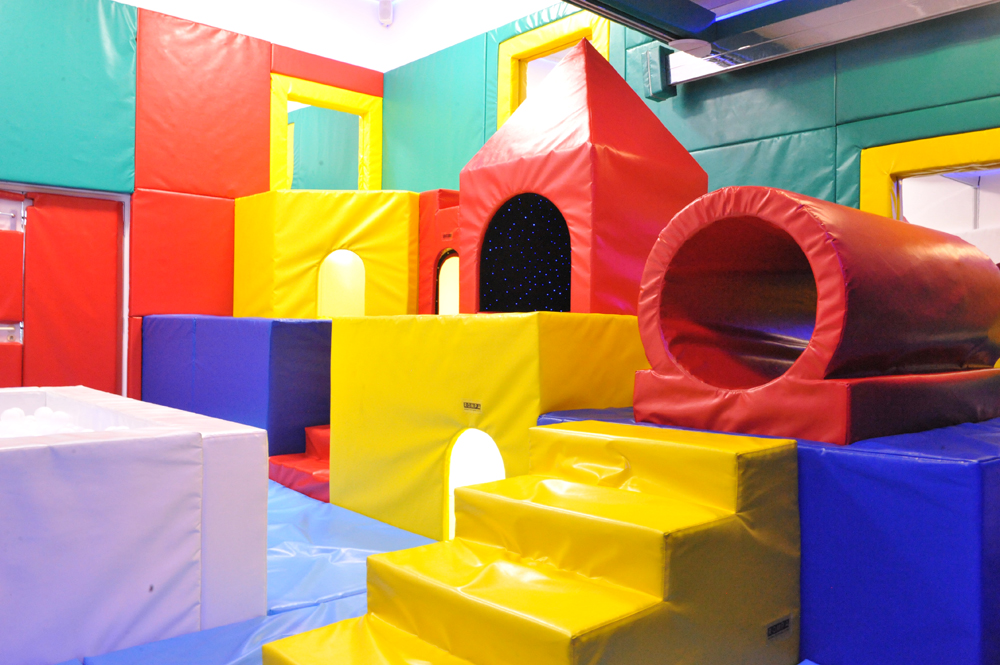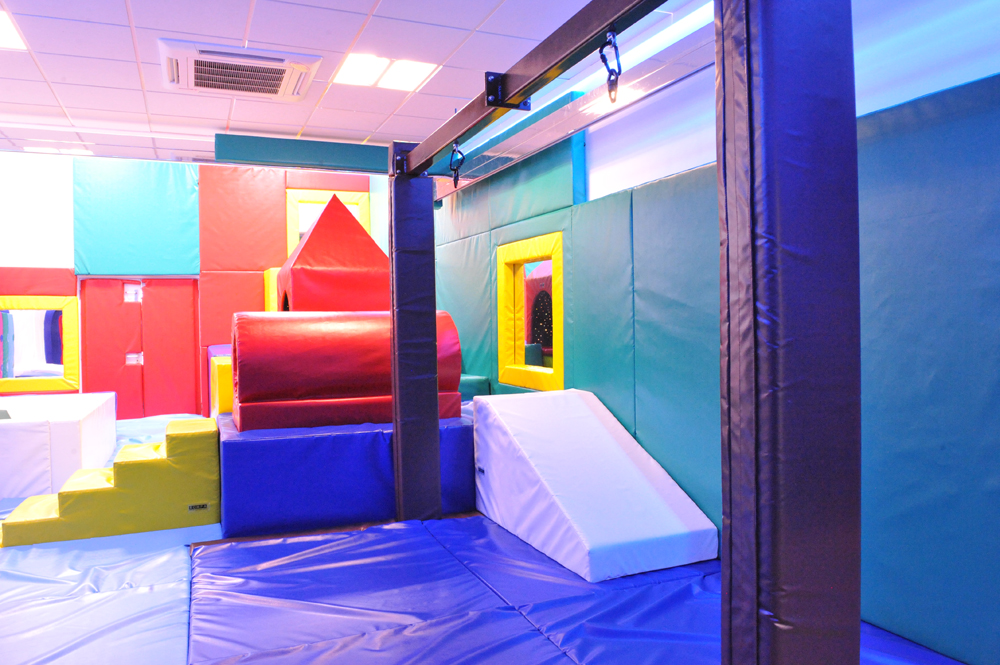 Connolly School Sensory Room
We worked closely with Connolly School to install a sensory room on their campus.
Click here to find out more Connolly School sensory room project.