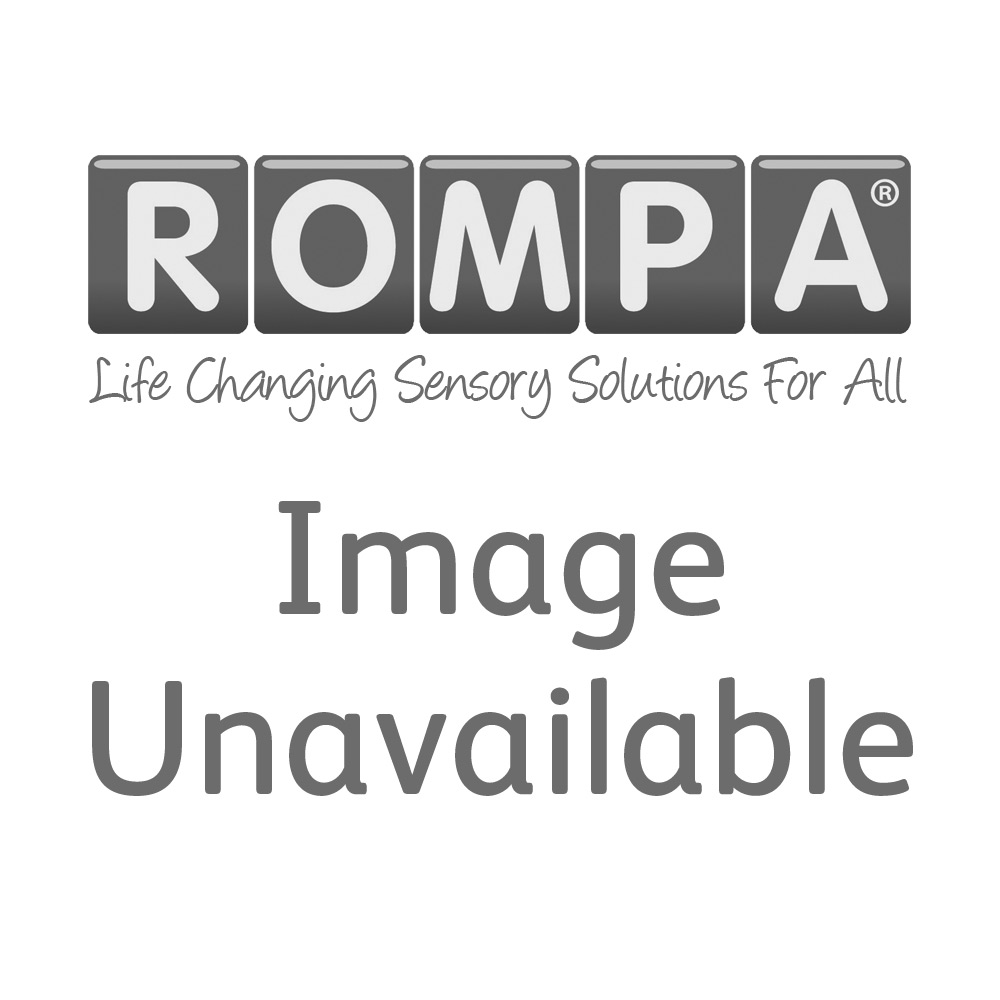 Encourage people of all ages and differing abilities to enjoy interactive games together.
Great for inclusion, this is large scale and accessible. Perfect for those who are unable to hold and throw traditional dice, and for those with visual impairments who cannot see the dots on a standard die face.
Either press the red button on the front, or connect and activate your own switch to make the central arrow spin.
Use in turn-taking to select random numbers instead of shaking one or two dice.
Also excellent for early maths skills – add, subtract or multiply the numbers from both dice together, work out probabilities and use in matching games.
Especially valuable in small groups as the spinner can be stood up on a table (using the integral fold-down legs) for everyone to see at once.
For the less able, activation helps understanding of choice as well as of cause and effect as well as providing a multi-sensory reward – the spin is audible and produces a pleasant visual effect.
Requires 2 AA batteries and a switch (both to be purchased separately). For 3 years and over.
Size: 34 x 34 x 6cmD (16cmD with the legs extended); display 29.5cm diameter; red button 3.4cm diameter .
More Information

| | |
| --- | --- |
| Vat Exempt | No |
| Dimensions | button 3.4cm diameter |
Check items to add to the cart or