This wireless talking soft play cube has many therapeutic, learning and interactive play opportunities.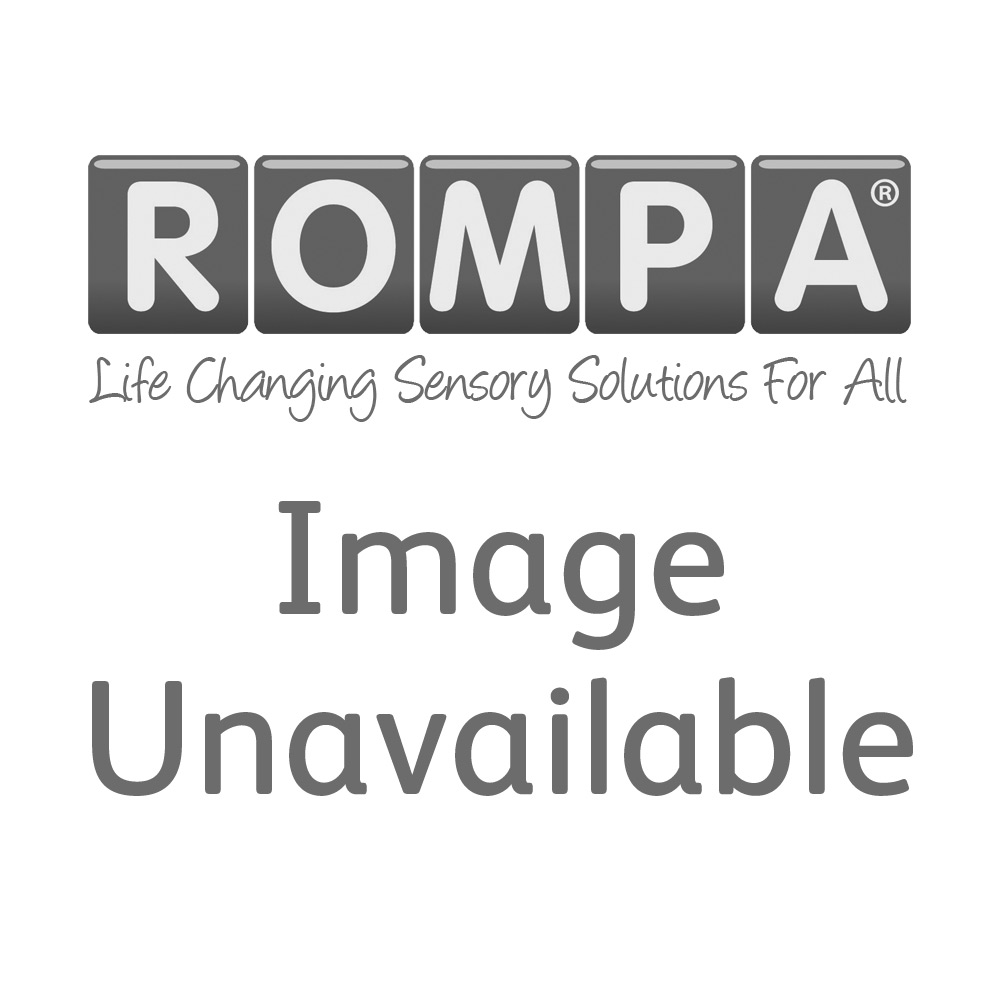 Multipurpose - therapeutic, learning and interactive play opportunities.
The Talking Cube can be easily adapted for a large range of educational, play and therapeutic interventions.
Can be targeted to develop understanding of cause and effect, colour recognition, picture recognition, listening and motor skills, concentration.
Encourages physical movement to reach, grip, bend and throw the cube, develop co-ordination alongside the vestibular and proproceptive senses and interaction with the environment.
Individual cube faces are sound customisable - allowing voices or sound recordings, supporting targeted therapy, learning or play goals (e.g. colour recognition - when "rolled" it shouts out the name of the symbol/colour/image that is uppermost).
Can be programmed with different languages.
Product benefits include:
Promotes inclusivity, choice, control and accessible learning and can be personalised with sound and pictures.
Carefully designed to facilitate use for all, including people with fine/gross motor skill difficulties, visual impairment etc.
Activates individual products or all Wireless products in a room (e.g. bubble tubes, wall panels, lighting)
Is wireless for safety and fully customisable for personalised/themed learning, play or therapeutic use.
Multi-sensory product (visual, audible, tactile).
Particular sounds could be used to teach sound recognition/discrimination or therapeutically to grade up/down noise sensitivity).
Each colourful side has a transparent pocket, customisable with space for pictures, symbols, photographs and images.
Suggestions for use (for images and corresponding sounds to record):
Dots to turn this into a die for group games

Photographs for chance games to encourage social skills like turn-talking, sharing, joining in

Numbers for fun maths activities involving probability, adding etc.
Shapes for shape recognition activities
Words for literacy activities
Phonics for language activities
Pictures for story-telling and imaginative play or for songs e.g. animal images for Old McDonald had a farm
Images of a stick man in different positions to encourage movement and exercise
Words in other languages such as French, German for either learning that language or to encourage inclusive activity in a multi-ethnic group
This means that the activity can be constantly updated to suit different needs and abilities or to maintain interest and/or pose increased challenges within the same group.
Only compatible with Rompa® products.
Other information:
No PC or programming required
Colours may vary
This product has a zip for manufacturing purposes only.
This product does not require internet access.  This product is supplied complete and will work with any of the products listed above - no further transmitters, adapters or additional equipment are required
'Everybody is very pleased with the way the two areas look now. The staff were particularly impressed with the Colour Match Panel and the Talking Cube. They all feel now that they can use the rooms in a much more targeted way'. Nursery Manager, Surrey
More Information

| | |
| --- | --- |
| Vat Exempt | Yes |
| Unit Qty | 0 |
| Colour | Alphabet Fun |
Check items to add to the cart or