Shimmering Curtain

Musical Water Bed

Projector

Wall Panels

Talking Cube

Bubble Tubes

8 Colour Switch

Laser Sky Projector

Shimmering Curtain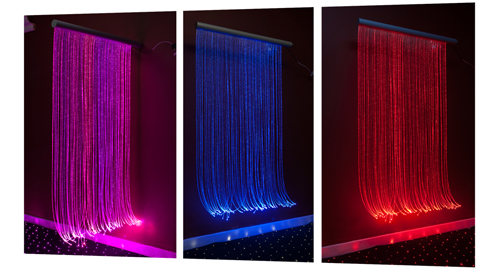 Wall-mounted rod permits movement in a 180° arc allowing greater movement of your Shimmering Curtain. Removes the need to tie the curtain back when out of use and helps bring the fibre optics closer to the user.
Snoezelen® Corner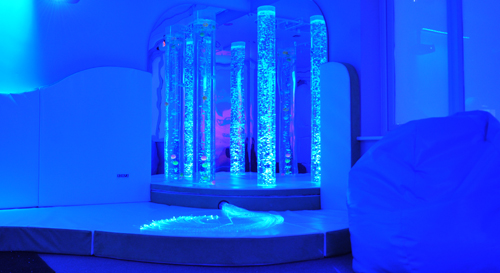 A sensory corner a comfortable area where a person can sit or recline and get up close to, and interact with sensory products. Typical sensory corner products include bubble tubes, fibre optics and switches. Mirrors are often used to enhance the impact of the visual products.
Musical Water Bed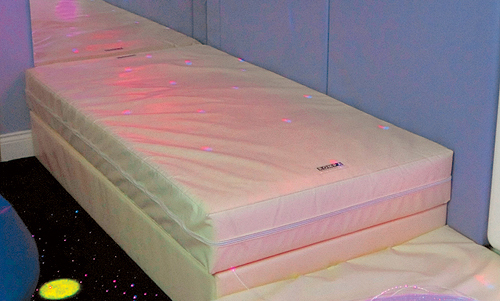 The bed adapts to the body shape giving warmth, comfort and muffled noise, possibly similar to foetal experiences in the womb. Fine vibrations of rhythm, tone and beat can be produced through the powerful amplifier. These are picked up through the skin as tactile stimulations.
Projection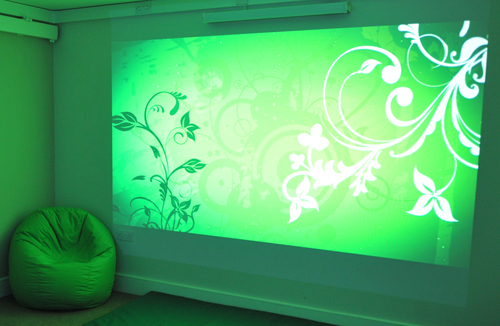 Projection is highly recommended for essential Snoezelen® work. The simple changing shapes of colour and gentle patterns require little intellectual concentration. This allows the individual to relax with the image without the need to predict or decipher the shapes or patterns of objects.
Wall Panels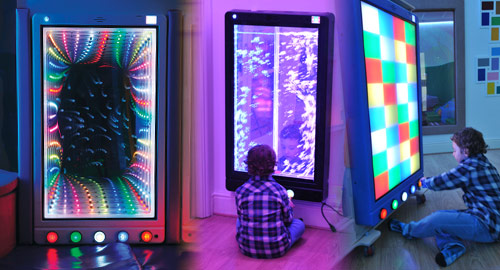 Snoezelen® wall panels can be used passively as a visual stimulus or interactively to teach cause and effect and colour recognition. Snoezelen® wall panels can be wall mounted or used with a mobile porter, are WiFI compatible and are easy to wipe clean.
Talking Cube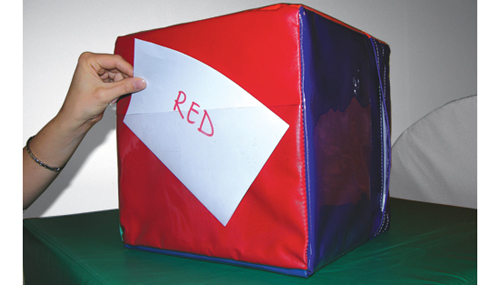 The Talking Cube can be targeted to develop understanding of cause and effect, colour recognition, picture recognition, listening, motor skills and concentration. It encourages physical movement to reach, grip, bend and throw the cube and is an engaging way of interacting with a Snoezelen® environment.
Bubble Tubes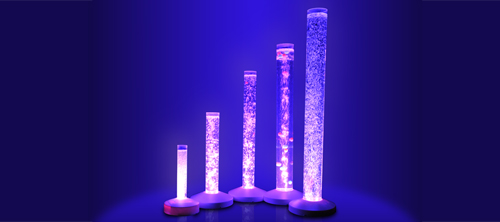 Bubble Tubes are a truly multi sensory product, offering visual, audible and tactile stimulation through the gentle vibrations caused by the internal pump. Additional visual stimuli can be added in the form of plastic fish or balls.
8 Way Switch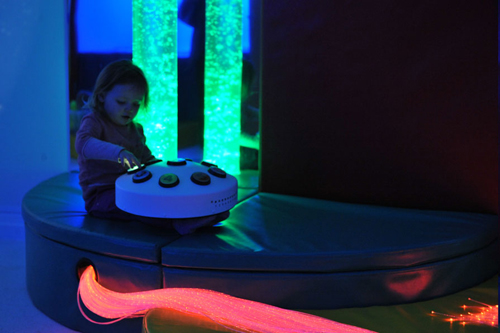 The 8 Way Switch promotes inclusivity, choice, control and accessible learning. It makes choosing and turn taking fun and accessible to all, including people with fine/gross motor skill difficulties and/or visual impairment.
---
Let Rompa bring your sensory room project to life with our sensory room design and installation service.
---