Working closely with caring professionals is vital to improve quality of life and promote greater independence
...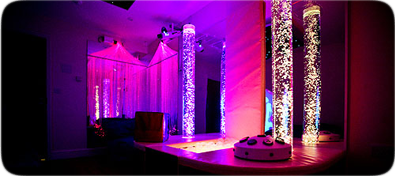 At Rompa we work with people of all ages to help them overcome the effects of disability caused by physical or psychological illness, ageing or accident.
From a traditional Snoezelen room to a Sensory Integration facility through to specially designed and fitted soft play areas, we have something to offer any therapy centre.

---
---
The Snoezelen Approach to therapy
...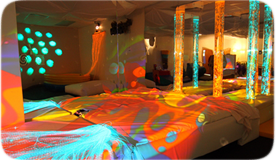 Our holistic approach to sensory provision will be of great interest to many professionals working across a multitude of different settings.
Many of these facilities work with occupational therapists, speech therapists, pediatrician, psychologists, psychiatrists to anyone involved in the care provision of people with additional needs and can range from physical rehabilitation units to learning disability centres right through to specialist mental health services.
Rompa can help
...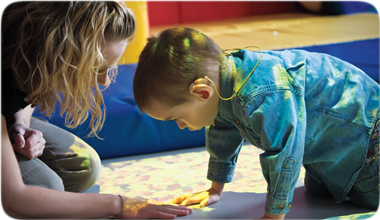 Whatever the size of the budget, or space available to the needs of the individual user, we will work with you to create the facility and resources you need to carry out your valuable work. 
We provide the highest level of support and offer best practice guidelines to ensure all our environments and products are used in their most effective and therapeutic capacities.
---

---
Find Out More
...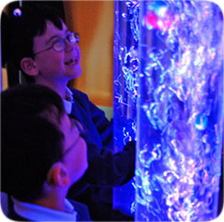 Our website is full of fantastic information about how Multi Sensory equipment and environments can benefit your Therapy Centre. Visit our free resources page to see the large amount of research that has taken place for using Snoezelen to act as an effective therapy for a range of condition and disabilities or browse our range of recommended products, specifically chosen for use in a Therapy Centres.
Rompa has a dedicated team of advisors with many years of experience in the providing multi sensory environments and equipment to Therapy Centres in the UK.
Why not call or email us to book your free consultation today? and equipment to care homes in the UK.
Call: 0845 230 1177
Email: customer.service@rompa.com